About Us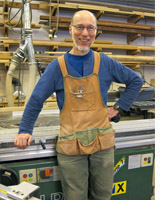 Experienced Craftsmanship - Supporting your design process.
Don is one of Minnesota's enduring furniture and cabinetmakers, with a reputation for excellence in Artisanal Woodwork and client service.

For many years, he has rewarded both professional designers and private clients with creations of quality craftsmanship and practical utility.
Don's services include the supervision necessary for each unique project. The collaborative relationships he has developed with finishers, glass stone and metal fabricators as well as other essential vendors benefit the delivery and installation of a quality project.
On site services to the Twin Cities Metropolitan and surrounding areas. Delivery available nationwide.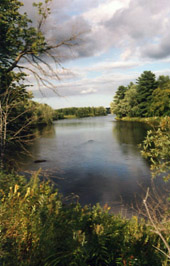 From his Croix Lane workshop within the Chengwatana State Forest, Don sustains enthusiasm for his work in part, from the nearby St.Croix Riverway.

Many outdoor recreational activities are to be found in the area:
• Saint Croix National Scenic Riverway  http://www.nps.gov/sacn/index.htm
• Arrange a St.Croix river outing through Wild River Outfitters near Grantsburg, WI. www.wildriverpaddling.com
• Crex Meadows Wildlife Area  http://www.crexmeadows.org


References:
I have worked for professional designers and individual private clients.
References are privately available with permission upon request.